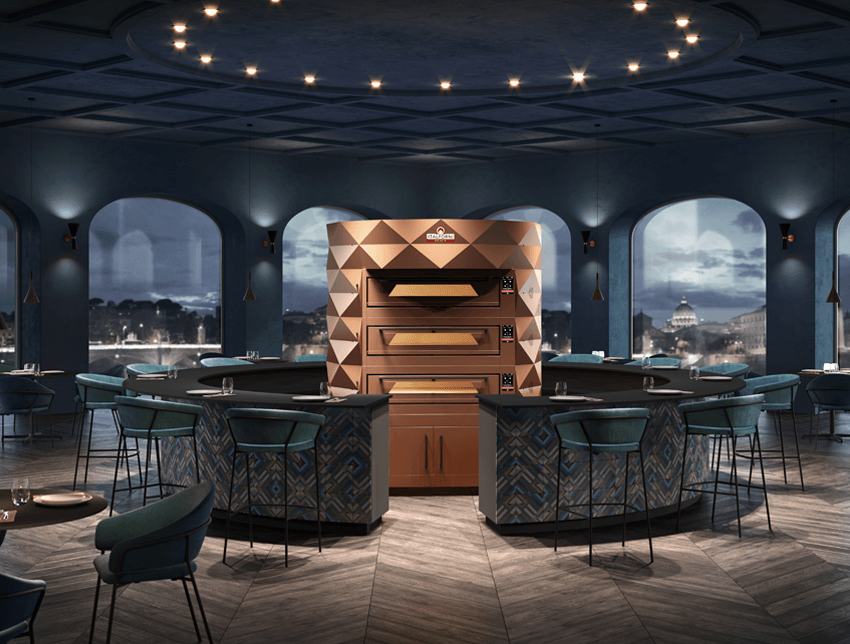 Italforni Diamond line
Italforni Diamond pizza oven – designed Matteo Beraldi.
Created to meet the new live cooking trend, today is very in demand in the hospitality business. Thanks to its specific cylindrical shape, the Diamond becomes the central element of the entire store, therefore giving prestige and recognition. The Italforni Diamond pizza oven has low energy consumption and 100% recyclable coating materials to ensure an important contribution protecting of the environment.
The combination of all these features makes the new Diamond line an extremely innovative project in its sector. The Italforni Diamond project has also won the prestigious SMART Label – an international recognition of innovation in the hospitality sector. Promoted by HOST – Fiera Milano in collaboration with POLI.design, which was attributed to products, services and projects during the edition of HOST 2017.
This emerged for their distinctive features in terms of functionality, technology and sustaining environmental, ethical or social implications.