The benefits of leasing your catering equipment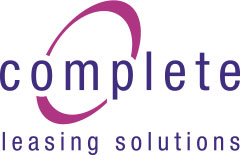 At Complete Leasing Solutions we understand the importance of making correct decisions for your business.  Whether you're a sole trader with a small cafe, or the Managing Director of an international catering corporation, leasing your equipment has benefits.
Businesses across the UK, including 95% of FTSE 100 companies according to surveys carried out by the Finance & Leasing Association, regularly lease equipment.  A CLS finance lease is the perfect way to fund new restaurant, and it's very easy to understand why when considering the benefits;
Tailored to Your specific monthly budget
Terms from 1-5 years
Preserve Your Capital for More Profitable Uses
Simplify Your Budgeting and Forecasting with fixed payments
Chose Equipment that Meets Your Requirements now, why compromise?
Maintain your Existing Credit Lines
Improve your Return on Investment
Easily Upgrade to New Equipment
New start business accepted
Leasing has always been a popular method for businesses to acquire new equipment and with main stream bank lending still difficult to achieve more and more businesses are choosing a CLS flexible finance lease.  Find out why here.
And remember, in real terms you could be saving 25% on payments, as they're deductible against your pre-tax profits!
Contact Euro Pizza Ovens for further information or CLS directly on the details below.
Complete Leasing Solutions Limited 0191 250 1550, or use the contact form below to email complete leasing solutions directly.
Contact Complete Leasing Solutions